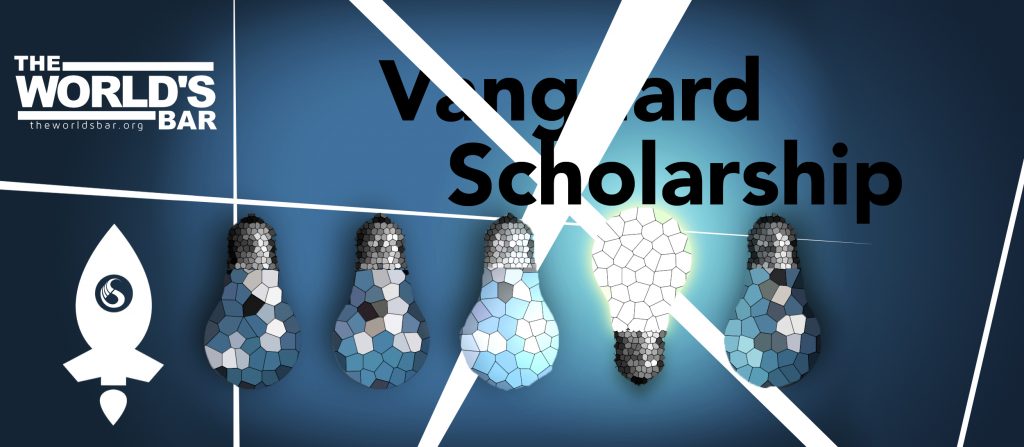 We proudly introduce our first-time scholarship opportunity provided by The World's Bar, the Vanguard Scholarship! This scholarship provides the opportunity for individuals who show exemplary character and ambition to further develop the Asian American community in Oklahoma.
Our hope is to encourage our attendees to continually engage the community in leadership and diversity throughout their journey as a student and young professional. The World's Bar hopes that the scholarship recipients will serve as future leaders and foster growth in support and passion among their networks and peers.
It is our honor to be a driving force that will help encourage young minds to promote progress throughout our daily lives.
The Vanguard Scholarship will award the recipients:
• A certificate recognizing the scholarship awarded to them
• Reimbursement of their Oklahoma Unity Mixer (OUM) Registration Fee
• Reimbursement of their Hotel Fee during OUM for the year that they receive the award
• A stipend to retroactively cover travel and other expenses
• Any other materials or items seen fit to be awarded by either The World's Bar Board of Directors or Oklahoma Unity Mixer Staff
The number of scholarships awarded will be depend on the applicant pool and the winners will be announced during the closing ceremony of the Oklahoma Unity Mixer.
————
"Life is nothing but changes. Don't resist changes, but be the vanguard of it." –Debasish Mridha
————
Be sure to view the details in our event page for the official Terms & Conditions of the Vanguard Scholarship.
We excitedly await what these new leaders have in store for the future.
For any questions or concerns, please contact Ty Pfeiffer at ty.pfeiffer@gmail.com.